Pre Infusion
After you have had your intial consult with dr hanna and you have received clearence from the appropriate specialties you will be able to schedule your initial ketamine treatment protocol. Ketamine can cause urinary urgency therefore it is recommended you were an adult brief. You will not be able to get up to use the restroom once the infusion has begun. Your first day you will be greeted by the receptionist to sign in. After, you will need to take a urine drug screen test on your first day so we know you can safely infuse. This also will happen on the first day of all future ketamine infusion boosters. When complete one of our nurses will escort you and your caregiver to our iv ketamine suites. Once in your room there will be paperwork that needs to be filled out prior to treatment. A nurse will then enter the room and discuss any paperwork or treatment questions you may have.
During Infusion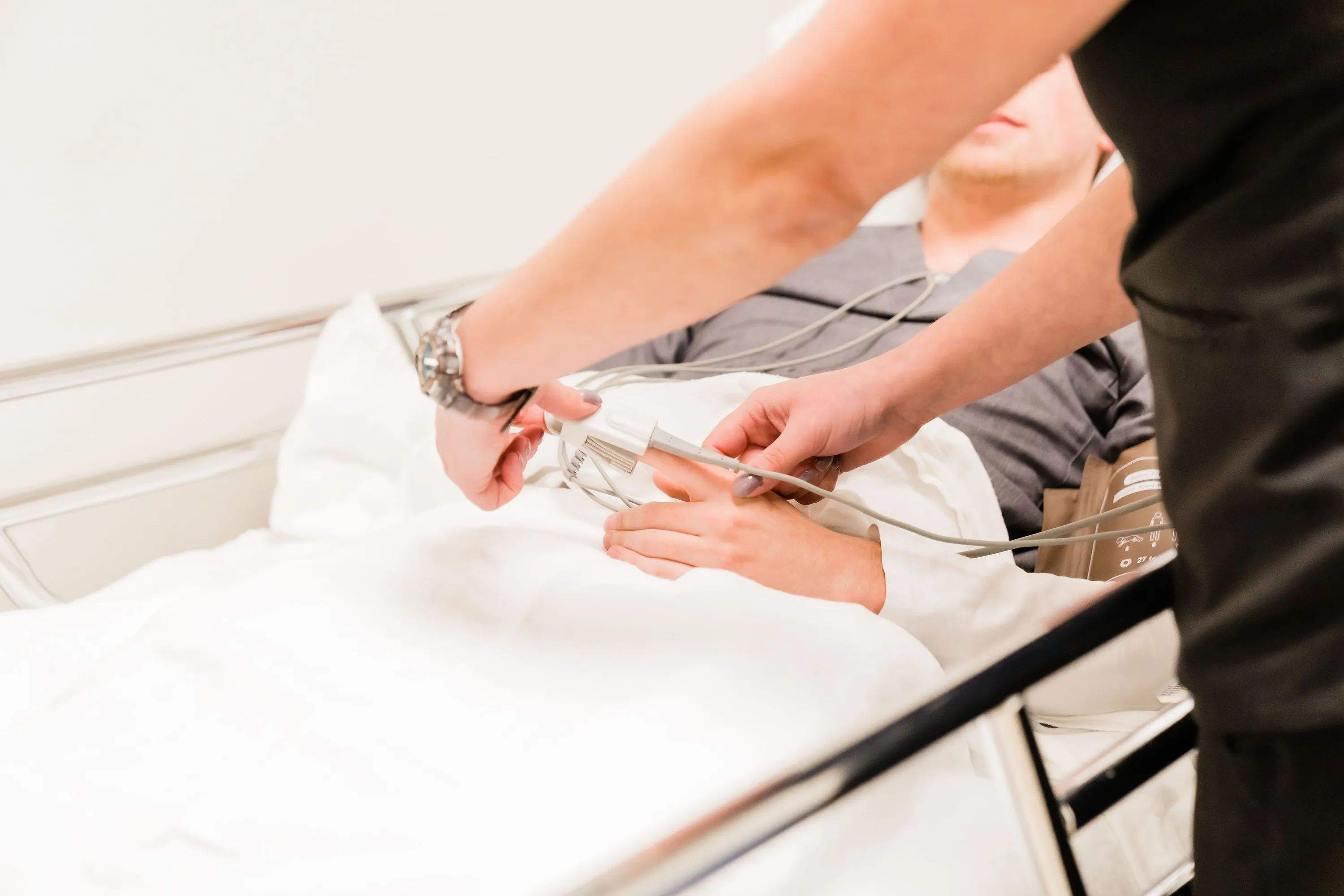 A nurse will insert an iv or access your port, picc/central line and place cardiac leads, pulse oximeter and blood pressure cuff. Vitals are constantly monitored by the nurses at their stations. The nurse will then ask a few short questions about the patient and their history. When complete the nurse will start the infusion process. Patients are encouraged to bring pillows and blankets if it will make them more comfortable during the infusion. Relaxing music is also acceptable however we ask patients to bring their device and earphones so it does not disturb other patients. Your nurse will periodically check on you during the infusion and administer medications based on your specific treatment plan.
Post Infusion
After the infusion patients may be fatigued along with other minor side effects that are managed with at home prescriptions. When you're patient is ready to leave, a nurse will assist the patient to a wheelchair. At this time, the caregiver will retrive the vehicle and meet the nurse outside. The nurse will then assist the patient into the vehicle for completion of an infusion day. When at home, you should be drinking a minimum of 3 - 16 ounce bottles of water after each treatment. On infusion days, we recommend that you eat a high fiber diet with protein to help with the infusion process. If you feel unwell and feel you cannot tolerate solid food we recommend smoothies with fresh fruits and vegetables with some protein if available.
Caregiver Role
As a caregiver you are responsible for driving or acquiring transportation to and from treatment. During the treatment you will be in the room with the patient being a friendly face and someone that can provide support for the patient if needed. Patient safety is our top priority, therefore, ketamine nurses will provide education prior to treatment. This will include the infusion process and your role as caregiver. You are able to take two 15 minute breaks during the infusion, you just need to alert the nurses that you are stepping out. After the infusion the caregiver is responsible for staying with the patient day and night on infusion days for patient safety. When at home it is important to make sure the patient is receiving sufficient hydration and nutrition (refer to post infusion section). Following the at home medications is paramount to successful treatments. A medication information sheet will be provided on the first day of treatment which will describe the at home medications in detail.